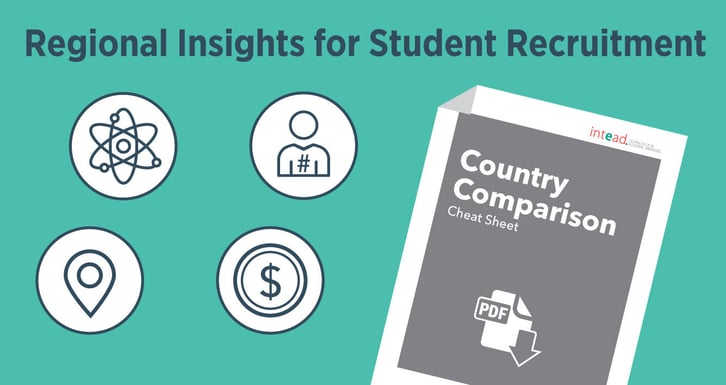 You won't reach students in China using the same tactics you use to reach students in Brazil. Or Nigeria. Seems obvious to those recruiting students internationally, but you'd be surprised by what some marketers out there are pushing. It takes more than a tweak in ad copy to woo prospects from different countries. It requires a good deal of nuanced cultural insight.
Yes, you have Google Analytics and enrollment data to tell you which sending countries show interest in your institution (you're using those, right?). But it's deeper than this, as you well know. That's why we've updated one of our most popular tools: the Country Comparison Cheat Sheet.
This easy-to-read spreadsheet breaks down key stats on the top 16 countries sending students to US institutions. We sourced the latest data from IIE, IBISWorld, InterNations, WorldAtlas, XE, and more to offer insights into each country.
The numbers we share represent data you could gather on your own, but we did the work for you. And we are connecting dots that don't often get connected - though they should be.
Read on to download this free tool for you and your team.
Our country comparison cheat sheet, with updated numbers for 2022, is part of our Digital Marketing Workshop materials – all downloadable from our Intead Plus Library. But for YOU, readers of our blog, just scan the QR code to download your free Country Comparison Cheat Sheet.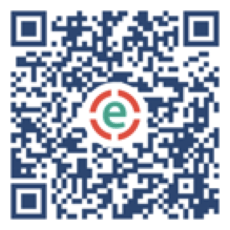 Or simply click on this link.
Use this cheat sheet to prompt your team's creative process, setting the framework for your next international push. Our team uses this kind of data, and more, as we create our country-specific marketing plans for our clients. Updated for 2022, we help you consider where the economic growth and jobs are in each country. Hopefully, reviewing this data will help you avoid the temptation of creating a worldwide cookie-cutter campaign.
If you find value in this tool—and we think you will—consider purchasing access to our Intead Plus Library. Intead Plus gives you access to exclusive tools for international recruitment teams. Tools like "3 Essential Budget Questions: A Framework for Planning," and "CRM Planning Guide," as well as worksheets on Persona Development, Digital Media Planning, Content Dissemination, Content Development, Audience Segmentation, Agent & Fair Evaluation, Media Planning and more. These tools are easy to use and help you frame and focus conversations with your team.
For the more serious types, a full subscription to Intead Plus (beyond just library access), you get a custom review of your institution's Google Analytics with recruiting recommendations from our data geeked team.
Want even more? Reach out and we'll help you think through your next recruitment initiative.