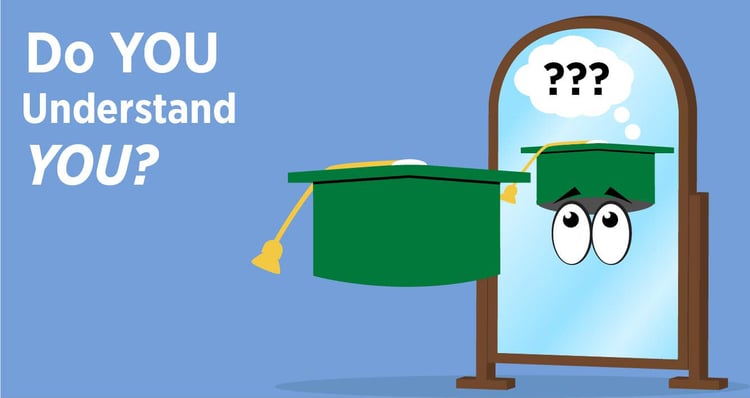 How well can you talk about you?
Quick! Give us your institution's elevator pitch! Easy, right?
What if the other person in the elevator is a 28-year-old from Milwaukee? Now a 17-year-old from Miami. Now you're in an elevator in Shanghai. How about Mumbai? Ho Chi Minh City? Bogotá?
If you're an admissions rep covering one of these places, chances are you're well-practiced at spinning up your strongest differentiators for your given audience. But for enrollment marketing staff and administrators looking at the big picture, understanding each of your target markets gets a little harder. We know, that whole "only-24-hours-in-a-day" thing makes it difficult to keep up with the entire global student population.
A little thing called COVID-19 hasn't made things any easier for those of us in enrollment marketing. Your institution's value, and how you deliver that value to your students, has changed. What your students, both domestic and international, want, has changed. Maybe just for the foreseeable future. Maybe for much, much longer.
Loyal readers of this blog (and Intead clients) know this: the most effective messaging is targeted messaging. Without a deep and nuanced understanding of your institution's unique value proposition and which elements of that proposition speak to your segmented target markets, you are missing significant student recruitment opportunities. In fact, some of your marketing efforts are likely a complete waste of time and money. And if you don't believe us, an analysis of the ROI on your digital ads will speak for itself…
Your institution's journey to effective messaging begins and ends with an understanding of who you are.
Now before you spiral into an existential crisis, remember: as enrollment marketers, we've been leading these journeys of self-discovery for a long time. Read on for (some) of our secrets to understanding and communicating your value, no Eat Pray Love required.
Understanding Your Market
Different student markets are just that, different. And while general industry statistics and literature can be valuable in understanding their needs (we publish much of it), to really establish student personas that go beyond generalized regional and country data and become directly relevant to your institution, you need to go straight to the source.
Intead begins each client project with a strong foundation of student decision-making research, guided by several tools, including:
Targeted surveys
Student and alumni focus groups
One-on-one in-depth interviews
A comprehensive digital brand audit that analyzes your enrollment and digital footprint data
An analysis of situational/environmental/economic data in our target regions.
We frequently share some of this research for free to help guide your recruitment strategy. Interested? You can download our latest Know Your Neighborhood Report on student influencers and interests in Africa and Latin America here – great data insights produced with our friends at FPP EDU Media. More in-depth enrollment marketing content and support is available to our Intead Plus subscribers.
And if you've conducted this type of holistic market research in the past, it's probably time for a COVID refresh. Consider updated student/parent messaging with these thoughts in mind:
Your bustling urban location with abundant internship and networking opportunities…and germs?
Your isolated, bucolic, distraction-free, rural, campus…with a well-equipped ICU really far away?
Your online programs well established with proven graduate success…or hastily thrown together with no outcome data?
What are your strongest differentiators at the moment? In each student market? Student decision-making still includes program interests, financial needs, career opportunities, and travel/visa concerns. And much more than before, they now include health and safety requirements. We've discussed some of these changes to your institution's perceived value on this blog already.
Drop us a line if you'd like to get some current market research started: info@intead.com.
Developing Your Messaging Strategy
Now comes the fun part: communicating that value to your specified markets with a fresh understanding of Who You Are…
In addition to cultural differences and varying preferences for fields of study, student services, and the like, your different regional markets also have varying technological preferences. We always make sure to capture those preferences (and any country-specific technological restrictions) in our research, too. Your marketing messaging, including its form, content, and dissemination channels must be carefully attuned to these differences.
Simplest example: you won't be using Facebook in China. You have a good line on messaging and channels to use instead? Given COVID and travel restrictions? Will your marketing get past the prospective Chinese students' eye roll? Will it prompt the thoughtful "hmmmmm" consideration?
Will you apply that same approach to the student from Seoul? Nairobi? And what about that 28-year-old from Milwaukee?
Blame limited time and resources, but we've frequently seen all students outside the US lumped together in one "international" audience. Or, worse, sometimes domestic and international recruitment messaging is one and the same. Simplistic domestic/international distinctions are simply not effective at capturing the attention of prospects. It never was.
On the domestic student recruitment side, your approach to older students, a significant and growing market segment, needs a carefully considered approach if you want to convert given the competition.
It's time to get specific with the academic programs you offer and how you offer them.
Now, more than ever, localized, culturally-sensitive messaging is your friend. We're talking varied user experiences on region-specific microsites, and a portfolio of tailored ad headlines, creatives (think video snippets), landing pages with enticing downloadable content offers, translated content for some markets, and more.
Don't feel overwhelmed. This is all doable, and highly effective. (See case studies here).
The Bottom Line
A department store isn't going to feature ski-jackets in its Florida store's window display. You won't see Ford advertise its latest truck in the New York City subway. Will your recruitment advertising in Nigeria emphasize your English programs? (Don't do this). Will you promote your highly-esteemed Master's in Architecture in Vietnam instead of your middle-of-the-road MBA? (Might be a good idea).
A comprehensive market research plan and a dedicated team will result in compelling and creative campaigns that communicate your value to the right audience, at the right time. This work leads to enrollment growth because you understand you in the eyes of your prospective students.
And if that notion of region-specific microsites and landing pages is going to keep you up at night, be in touch.