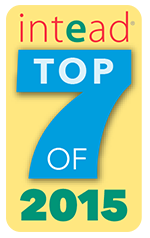 2015 was a strong year for international student recruiting. And looking back, our blog was filled with many new insights, guest writers, and the important research and trends in international enrollment marketing. As we dive into 2016, we wanted to take the time to showcase what all of you told us was most valuable: our 7 most read blog posts of 2015.
These posts cover a variety of topics related to recruitment strategies, tools and country profiles that piqued the interest of your colleagues…and we didn't want anyone to miss out!
Special thanks to Jennifer Thayer, our communications manager, for reviewing our blog analytics for the year and providing this summary.
Our Top Posts of 2015
Developing and expanding your institution's strategic plan for international student recruitment can be overwhelming. This post covers some factors and considerations to help you move through this process, including some examples of ways that your colleagues are approaching their strategic plan and stakeholder communications.
Lavinia Yang, Executive Director of First Study, a Taiwanese education consultancy, shares her in-depth knowledge about the recruiting landscape in Taiwan. This post will help higher education professionals with an interest in developing or expanding recruitment in Taiwan better understand the benefits and challenges of recruiting here.
This is part one of a two-part series featuring the higher education landscape in Thailand, best practice recruitment strategies, and tips for marketing your institution to prospective students in country. We also share research about what and where students from Thailand are studying abroad. Part two of this series focuses on where to focus your online marketing efforts in this growing market. You can find part 2 HERE. Bonus!
In this post we explore the features offered on LinkedIn related to universities, alumni and university rankings, and how your university administrators, admissions officers and alumni officers can take advantage of these tools. (This post is just the tip of the iceberg of our content on LinkedIn published in 2015; check out our archive for more!)
Intead staff was honored to give three NAFSA presentations in Boston last year alongside a host of your highly experienced international recruiting colleagues from:
University of Wisconsin-Milwaukee
Fresno State University
University of Cincinnati
University of Otago Language Centre
Thompson Rivers University
University Cattolica Sacro Cuore
American University
FPP EDUMedia
Admission Table
Presentation Topics:
Results of our Mystery Shopping as Faux International Students
Our Latest Research with FPP EDUMedia on International Student Motivations Research
Real World Experience from the Field: The Challenges of Implementing an International Student Recruiting Program
The presentation slides were highly sought. They are still available to you.
Our new staff blog writer, Emily, shares her take on the power of digital marketing and how great content can be created and used to attract international students. Emily is an American living and working abroad in Leiden, Netherlands, after having completed her master's degree there. Emily's regular contributions to our blog bring her unique perspectives and experiences to many of our international student recruitment topics.
If 2015 taught us anything, it's that keeping up with social media can be hard and time-consuming, and that it is an extremely important part of an effective marketing strategy for international students. This post provides some tips on how to post, when to post and what to post to reach your target audience.
Stay Up-To-Date in 2016!
Got a blog topic you think we should research? Send us an email: info@intead.com and tell us about it. Yes, REALLY!
And stay tuned in 2016 for even more exciting content coming your way! Share this post with your colleagues and get them to register to receive our blog and other updates. If they start reading, just think how lively those discussions will be when you share all your great international recruitment ideas.
Wishing you a productive and successful year ahead! We'll be here with you every step of the way.