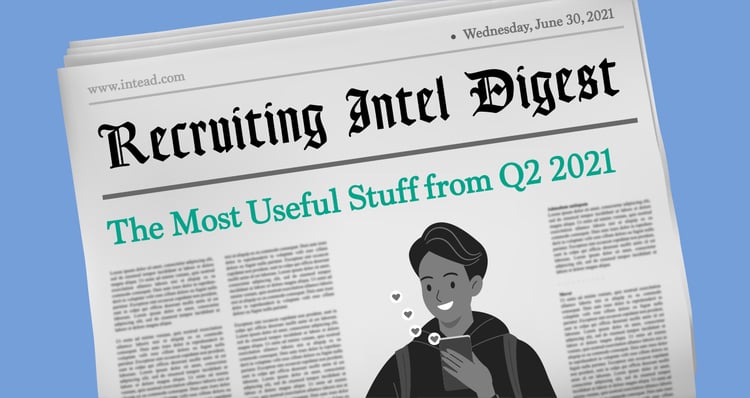 Ambiguity continues as we head into summer 2021. Will international students obtain visas for this fall in time for August orientation?
We know the US Embassy in New Delhi and the four Consulates in Mumbai, Chennai, Hyderabad and Kolkata are working it double time to process the same visa volume they had in 2019 but in just 2 months. Go team!
And we know that Chinese student visas are facing a time crunch and additional challenges around the approval rules, especially students admitted to STEM graduate programs.
While optimism is an important element of any future-focused initiative, facing reality and ensuring your plan can adapt to those realities is more than prudent. It is required. The reality here is that there are significant headwinds that appear insurmountable. Highly unlikely that the enrollment numbers will bear out this fall for many US institutions. Application volume is creating unsupported optimism in this case.
We've reported on these topics, collected and interpreted data from multiple sources, and released analyses during this past quarter. From presenting two sessions in partnership with our esteemed academic leaders and global partners at the 2021 NAFSA, to publishing a market research report on the new Indian mindset on US schools, this has been an important quarter for shared insights.
So, grab a cup of coffee and before you finish it, we know you'll be sharing links from this Q2 2021 wrap up with your enrollment team and colleagues with the power to make positive change for students around the world.
Read on for our quarterly recap of Intead resources available to you — all in one place. Plus, a preview of what's coming next…
Here's Our Q2 2021 Wrap Up
Not Traveling? Making the Case for Your Recruitment Budget -- a Useful Flowchart
To help you and your team identify, assess, and evaluate your recruitment initiatives this year, the Intead team took our collective experience with so many different institutional assessments and strategic planning sessions and simplified the process of budget evaluation into 3 Essential Budget Questions — a 1-pager that offers a simplified, high-level approach to making and evaluating any budget request. Download the flowchart here
3 Tactics to Refresh Your Student Marketing Approach, Right Now
Intead's creative talents and deep audience insights on display. We're talking specifics on topics, audience, tone, and dissemination channels for campaigns that can set your institution apart and attract and nurture those high-quality leads you're looking for. And what would an Intead blog post be without recommendations for how to use your data better? Get the ideas here
Buying Names Better: How to Optimize Your Student Lists
There is tremendous upheaval impacting student list purchase: dramatically shifting demographics, changing patterns of student behavior, severely reduced participation in testing programs, and changing policies related to student privacy.
Accumulating the names is the easier part. But with a bewildering array of filters available for segmenting those lists, the challenge is in identifying, targeting, and – ultimately – converting prospective students that are the right match for your institution. Discover more here
Student Recruitment Mistakes of the Desperate: Parts 1 and 2
Five Common mistakes academic leaders make when desperately trying to improve student enrollment numbers when budgets or talent are in short supply...oh, and how your institution can avoid them. This set was popular and shared on social channels a lot. Read more here and here
Why Your Data Isn't Getting You Where You Want to Go
Three common roadblocks that might be standing in the way of your team's data approach and what you can do about it. Read more here
Harnessing the Influence of Your Brand Ambassadors
When it comes to advertising and building trust, we walk you through the data and ROI of using brand ambassadors as influential marketing partners. This one sparked a lot of internal team chatter and idea generation. Read more here
Are You Ready to Think Big? NAFSA 2021 Slide Decks
Intead's decade of NAFSA presentations have played the role of guide for many, and our 2021 sessions were no exception. This year, we offered a session that addressed strategic approaches to successfully position your institution as a top competitor. In another session, we shared a "how-to" on learning to do more with less (as you are asked to do every year, it seems). Download the slide decks here
What's Coming Next?
A few country analyses with a focus on LATAM, info on why and how your digital marketing tracking will have to change, a new series of fast-paced surprises to electrify your thinking caps, and our on-going efforts to assault old, stodgy enrollment marketing processes with stuff that is far more effective. Please continue to join us.