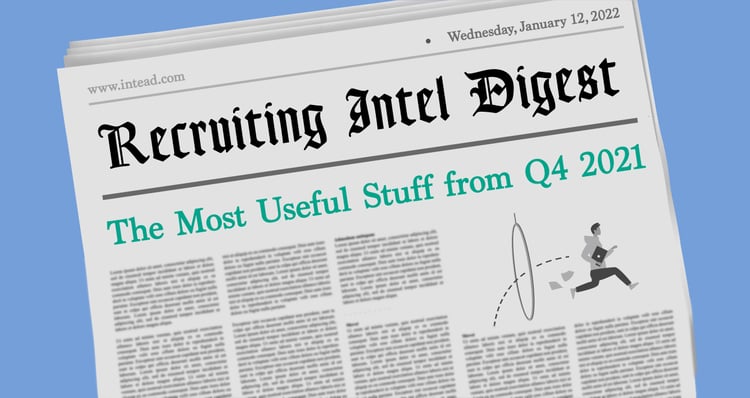 Wrapping up 2021 was no easy feat. We've seen student enrollment numbers fall, rise, and flatten with the evolving worldwide pandemic that is COVID-19. More than a few in our field are burned out and trying hard to muster the energy to figure out how to bring their students the best experience possible.
We're right there with you, wherever you are. Time to turn our focus to what we've learned from our recent experiences. Settle in for a Q4 wrap up of the info that can help you shape your 2022-23 plans. From strategy to tactics like chatbots and student recruitment platforms we know all of this will be up your ally.
Read on
for our quarterly recap of Intead resources available to you — Q4, all in one place.
Intead's Q4 2021 Wrap Up
What's Coming Next
A look at user experience, the student journey, lead nurturing for your institution, text message marketing and more is just a taste of what we have in store.
As always, we strive to get you and your team thinking about new strategies, adapt new tactics to your existing campaigns, and make tough decisions easier. Join us in 2022 for even more marketing insights. You won't want to miss a single post.