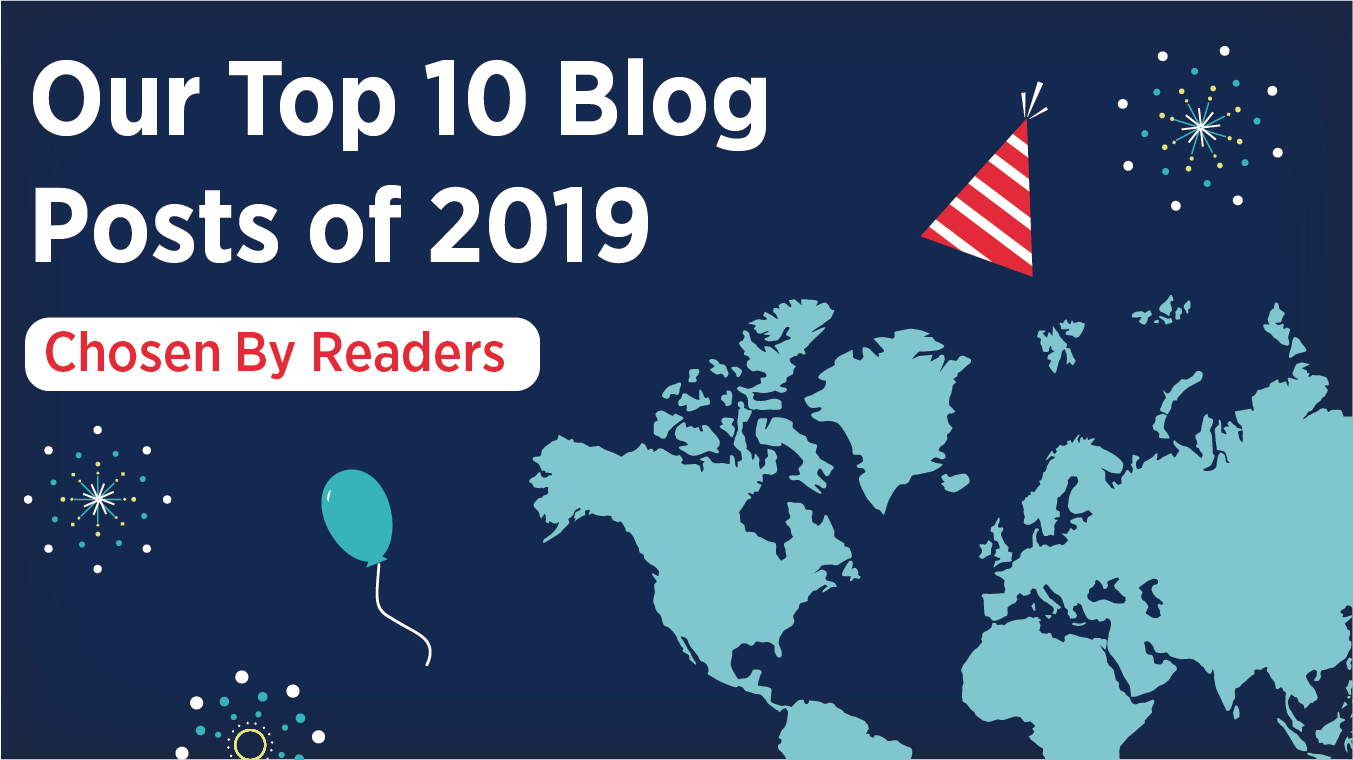 You have spoken!
After a busy year of developing academic recruitment plans, speaking at conferences, creating compelling marketing campaigns, publishing new innovative research, and of course, sharing all the best stuff with our blog readers, we can now tell you…of all our publishing in 2019, these posts most caught your attention.
And since you have been busy as well, we know some of you may have missed our most useful stuff.
Below are posts that had the most clicks and shares – so as you peruse, note the "email this post" button at the bottom to help out your colleagues who are responsible for one enrollment thing or another.
Read on for links to 2019's Top 10 blog hits and (bonus) our inspiring Staff Pick!
Community colleges as pipelines to 4-year institutions – not a new idea. But these are new insights. And the fact is, everyone can be doing this far better than they are right now. Please revisit this simple approach to boosting your enrollment.
It has been reported that 50% of US universities will be bankrupt in 10-15 years from now. Learn more about where this prediction came from (it's been around for a while) and steps some are taking. Helpful in identifying red flags around your institution or your competitors.
Budget season approaches yet again. We put our best thinking on it last year and our readers gobbled it up. This simple one-page guide just may help you convince others (you know who they are) that your project or departmental budget is worthy of support.
TikTok came into the digital social world with a bang and has not stopped its growth since 2012. Explore what makes this social media platform out of China so successful and why you should be paying attention…because your prospects already are.
Yes, so we've seen 3 consecutive years of declining international enrollment in the US, but Vietnamese student enrollment continues to rise. We analyzed this student market last year and well, you seemed to think it was important too. We'll continue to keep an eye on it in 2020. In the meantime, check this one out if Vietnam is on your recruitment list.
For many academic institutions, 2019 was a challenging year for international recruitment. So, it's no wonder that many of our readers found resonance in this #5 most popular post, which explores how Russia is becoming a more prominent figure within the international recruiting race -- in select markets. The competition is growing everywhere!
This post was part of a two-part series with insights into recruiting African students (you can find Part 1 here). Diversifying your source countries is top of mind for enrollment professionals. Always was, but now there is a bit more juice behind that motivation. That's why we worked with FPPEDUMedia to publish our newest Know Your Neighborhood report on emerging markets. Haven't read it yet? Find that here.
We're in the top 3 posts of 2019 now! We know that the options for SIS and CRM can be a bit overwhelming – they all claim the same things, right? Is Slate the way to go or are there other tools that will be a better fit for your institution? Slate has developed a fan base that cannot be ignored. Find out why.
Our runner up for top 2019 post is all about how to target your audience better. This suggests that our readers are truly marketing mavens always seeking to hone their audience segmentation skills. We discuss data sources of value and other methods that can strengthen your targeting methods. This blog will break it down for you!
And our #1 post of 2019?
This post, originally published in June 2012, has become our most popular post ever. With so much consistent interest, we updated it in 2019 with our latest info including a link to our valuable published research with AIRC (find that report here, and more downloadable stuff in this post). Here you'll find data to help you benchmark your own use of agent networks against your peer institutions. Helpful, right?
Staff Pick Bonus Content!
While our reader perspectives are ultra-important, we also want to share our staff pick for best post of 2019 because, inspiring…
Every effort you make toward making your students feel that they belong results in them inviting others to join them. And while we really do think you are a great student recruiter, your students are actually far more convincing than you are. This post connects some dots that will help you see the big picture and inspire your team. For real.
Got other thoughts?
Let us know what made your top 10 list from 2019. And what you want us to research and write about in 2020. Come on! Take a minute to share one of your burning questions or great ideas. We welcome it all… reach out to info@intead.com.