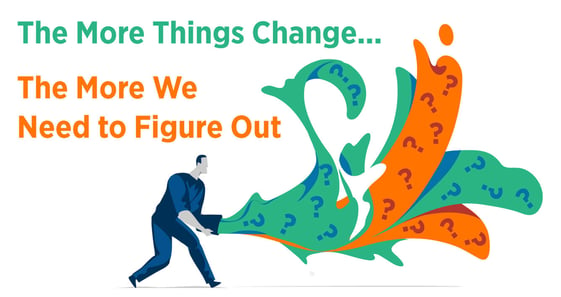 So, ICE tells all the online international students in the U.S. to go home and Harvard tells all students to go online for Fall 2020 (without lowering tuition). That's quite a news day.
From day to day, the landscape continues to shift, sometimes dramatically.
If you've missed the past few months of Recruiting Intelligence posts because you've had other pressing priorities (we get it), then you may want to take a scroll through it all.
Read on for a quick summary of all the things we all need to figure out. (Spoiler alert: we've already figured out a lot of them).
A few thoughts on Monday's news:
What if the solution to the new ICE rules for international students still in the U.S. were to offer on-campus housing and at least one required in-person class during the semester? Regs

(FAQ released yesterday - 7/7/20) about hybrid offers are not crystal clear but seem to indicate an opportunity.
And the predictable student response to Harvard's news: "Gap year, please." Where Harvard leads, so many institutions follow. Student alternatives abound. See CIEE.
How our past blog posts can help you
We've focused on the required elements of any recruiting program. Most recently, in an effort to make you even more dangerous, we've published two highly valuable student digital marketing campaign case studies with more detail than you will find almost anywhere.
From offering perspective on building (or evaluating) your strategic enrollment marketing plan to measuring the success of your digital campaigns, we're covering it all, at the level of detail that helps you navigate and succeed.
As the ground shifts from day to day, the basics are important:
Know your audience
Know what you offer
Know why your offer is valuable to your audience
Lately, the Intead team has been hired to conduct market research for a variety of institutions trying to understand these essentials and how to offer their value to their target market segments. Figuring out how to do this well takes time and talent.
Now is the time to catch up with your competition:
We're offering you all the instruction on how to do this stuff. And we're offering you the team that knows how to do it efficiently when you run out of hands.
Now is the time to catch up with and surpass the competition. And we're thinking you probably ran out of hands a long time ago.